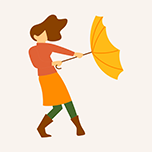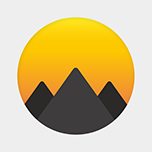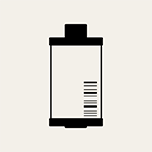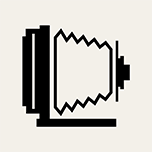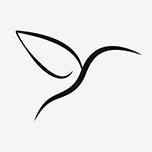 Privacy Policy
Last modified: 23 April 2020
This privacy policy contains information regarding your privacy when interacting with Marcus Carlsson's apps including:
using my software applications for mobile devices

signing up for my newsletter

emailing me or contacting me and interacting with me in other ways.
General
My aim is to provide you with a clear and jargon-free policy that you can understand. Your privacy is important to me. If you have any questions or concerns, please contact me at privacy@miiam.net
Here's the plain language version of what's below:
Apps: I collect NO personal information. I don't even know if you own or use my apps. I only know how many people use an app, on which devices, and which screens they visit. You can opt-out of this anonymous usage info if you want on the Settings screen of the app.

Newsletter: If you sign up for my free newsletter. You can unsubscribe or not read it.
Using My Apps
User Provided Information
The applications do not require you to provide any information to the company. No logins. No accounts. No subscriptions. Just a single purchase per app. All purchase information is held by Apple. Please see Apple's privacy policies for more information on how they use your information.
Automatically-Collected Information
The applications may collect certain information automatically, including, but not limited to, the type of mobile device you use, your mobile operating system and version, and information about the way you use each application (for example the screens you visit and buttons you touch). Your usage data is aggregated and anonymized, which means I have no way through the information I collect to know which individual is using my apps or what they are doing with it. I only know that someone is using my apps and they are using it in a certain way.
This service is provided by a company called Flurry Analytics. As an extra step to protect your privacy, I use Flurry's restricted feature set, which further limits the information I receive.
Flurry Analytics – Place of processing: USA – Privacy Policy
How do I use the information you've collected?
I use this information to help me improve the applications and my service. By having an understanding of how my apps are being used and on which types of devices, I can make usability and feature improvements to help my users, and spend my time where it can help you the most.
Do the applications collect precise real-time location information of the device?
These applications do not collect precise information about the location of your mobile device.
Why do you ask permission for access to the camera?
Some of my apps make use of the camera to allow you to capture photos to be used within the app. These images are never transmitted to me.
You can always disable the camera permission on your device if you'd prefer not to make use of these features. The app will still otherwise work without having camera permission. Please refer to your manufacturer's device manual for details on how to disable camera permission.
What are my opt-out rights?
You can stop all collection of information by my applications easily by going to the Settings screen, and turning the "Data Collection" switch to "Off". You can also uninstall the application. 
Signing Up For My Newsletter
User Provided Information
Within the app Darkr, you can subscribe to newsletter on how to use that app. This will store your information with a service called MailChimp.
I use double opt-in when you sign up for my newsletter. This means I will send you an initial email to ask if you really do want to receive my newsletter. If you choose to ignore the email, you won't be added to our mailing list.
MailChimp – Place of processing: USA – Privacy Policy
How do you use the information you've collected?
MailChimp gives me the ability to track who has opened my newsletters and what links they have clicked. This enables me to make sure I am providing you with worthwhile content and give you more of the content that you like.
What are my opt-out rights?
You can unsubscribe from my newsletter at any time by filling out the unsubscribe form.
Contacting Us
Emails
User Provided Information
When you email me, I will use any information you give only for the purpose of responding to you. I will not add you to my newsletter or any other marketing campaigns, or use your information in any other way.
Other interactions
If I meet you or talk to you at other events or conferences, I will use any information you give only for the purpose of responding to you. I will not add you to my newsletter or other marketing campaigns.
GDPR
Under GDPR, you have the right to access, correct, remove consent for me to use, or delete any personal data that I have for you. Please contact us with any queries at privacy@miiam.net
Children
I do not use the applications to knowingly solicit data from or market to children under the age of 13. If a parent or guardian has a concern, they can contact me at privacy@miiam.net
Changes
This Privacy Policy may be updated from time to time for any reason. You are advised to consult this Privacy Policy regularly for any changes, as continued use is deemed approval of all changes.
I'm here to help
If you have any questions regarding privacy while using the applications, or have questions about my practices, please contact me via email at privacy@miiam.net.